National Finance Wins the Best Performing Company Award 2020 from Alam Al-Iktisaad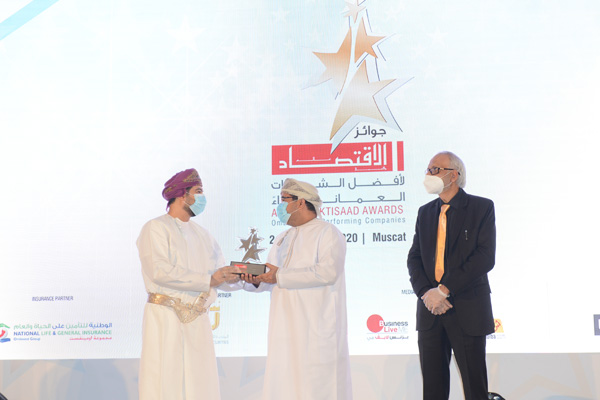 National Finance, the largest diversified non-banking finance company in Oman, was recently awarded the Best Performing Company in Large Capital category byAlam Al-lktisaad(AIWA). The prestigious award was presented by His ExcellencyQais Al Yousuf, Minister of Commerce, Industry and Investment Promotion at the Sheraton Hotel.
Mr. Juma Abdullah Al Khamisi, General Manager Support received the award on behalf of National Finance. Expressing his gratitude for the award, Al Khamisi said,"The award is a testament to our robust foundations backed by strong customer base, dealer relationships, business practices and most importantly, experienced and committed workforce.He added, "We will continue to deliver excellent customer service across all our channels and focus our efforts to provide our clients with the fastest and easiest finance experience in Oman".
National Finance is the leading finance company in Oman. The company provides a wide array of financial products through a nationwide network of 20 branches and digital platforms with a strong base of retail and corporate customers. Established in 1987, the company has built a reputation as the market leader trusted by thousands of customers across the Sultanate for their financing needs.