National Finance and Dar Al Atta'a Inaugurates the Greenhouse Project for People with Special Needs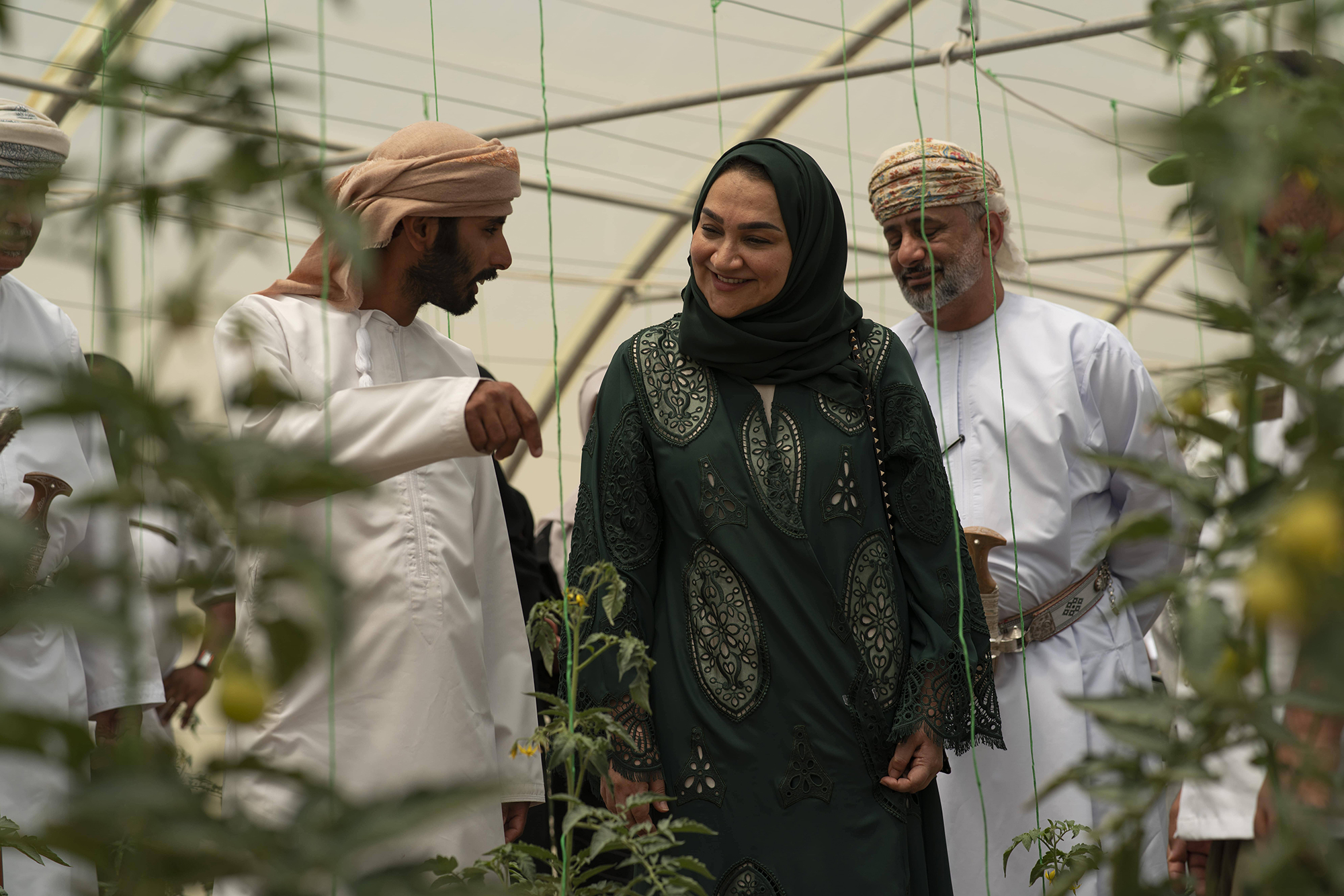 Reflecting its commitment to enhance its contribution to the programs and charities in Oman, National Finance in collaboration with Dar Al Atta'a Charity inaugurated the Greenhouse Project. The project aims to engage people with special needs at Al Wafa Social Center in Ibra, Sharqiyah North. The ceremony was held under the auspices of Honourable Maryam Issa Al Zadjali, a member of the State Council and Chairperson of Dar Al Atta'a, in the presence of representatives from Al Wafa Center in Ibra and a number of officials from the public and private sectors, on Monday, June 6th, 2022.
Resulting of partnership between the company and the associations, this project aims to build nine greenhouses in various Al Wafa Social Centers. People with special needs will have the opportunity to acquire employment and a sustainable income source.
Lina Al Abdulsalaam, National Finance Head of Corporate Communication and Marketing said, "We are pleased to launch the Greenhouse Project in cooperation with Dar Al Atta'a. We are also delighted to help and support all segments of the society. We strongly believe that we have responsibilities not only toward our customers, employees and shareholders but also to enhance our initiatives to serve the communities in which we operate. In addition, within our CSR program, we are keen to strengthen our partnership with various entities and sectors to achieve added value in the country and provide opportunities for the nation's people to build a brighter future."
Expressing her appreciation to National Finance, Honourable Maryam Issa Al Zadjali said, "We thank National Finance for its efforts to serve the community by supporting our sustainable programs. The Greenhouse Project as part of the 'Tamkeen' initiative contributes to strengthening the role of job integration for people with special needs at Al Wafa Social Center. This can be succeeded by enrolling them in the production and marketing of agricultural crops with the aim of achieving an effective community partnership."
National Finance's Imtidad program has undertaken a number of initiatives that are centered on education, community, health and the environment. Following a holistic approach to CSR, National Finance will continue to contribute to the socio-economic development of the country while leading programs that are thoughtful, strategic and encompass the broad vision of the country. National Finance seeks to provide safe, efficient, and transparent financial solutions for corporates, SMEs and individuals alike. At the same time, it also seeks to enable individuals to take advantage of emerging economic opportunities, therefore, encouraging entrepreneurship in the country. Through its dedicated efforts, National Finance has been consistently contributing to the overall socio-economic development of the country.