National Finance Participates in the 'Business Case of ESG and Sustainability' Panel Discussion Organised By MSX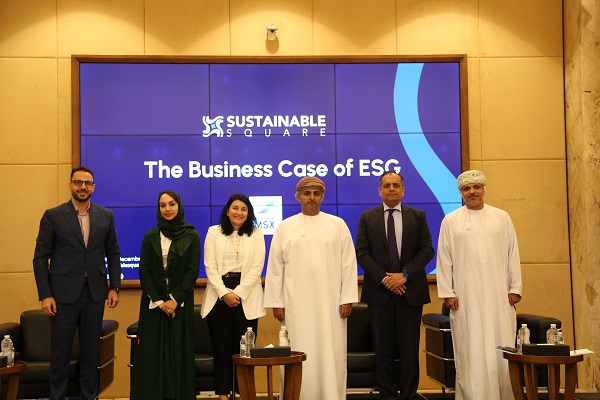 Revered as Oman's largest finance company, National Finance recently participated in an event hosted by Muscat Stock Exchange (MSX) on 20th December 2022 at the Sheraton Oman Hotel. In line with MSX's commitment to the UN Sustainable Stock Exchange (SSE), the event witnessed the signing of Memorandums of Understanding (MOU) between MSX and the Ministry of Social Development, the Ministry of Commerce, Industry and Investment Promotion and the Environment Authority in Oman. Showing active support, the company's General Manager of Risk and Controls, Mr Bikram Monga, took part in an interactive session themed 'Fundamentals of ESG and Sustainability'.
Commenting on the company's participation, Mr Monga said, "Customers in a continuously evolving market have become increasingly conscious about companies embracing sustainable practices, promoting transparency and contributing to the welfare of society as a whole. We at National Finance are committed to establishing relevant policies for our internal operations and working in tandem with a clearly defined sustainability framework that is in sync with ongoing ESG demands. At the same time, the company continues to improve and look for sustainable solutions for all stakeholders."
He added saying, "Our participation in the panel discussion reiterates our commitment to driving meaningful dialogues in the area of ESG and sustainable development. Through the discussion facilitated by MSX, where industry leaders who are passionate about the cause were able to interact, engage and share ideas for further development."
The panel discussions highlighted the importance for companies to adopt ESG whilst simultaneously diving deeper into the reasons and benefits of its integration and the ways it can improve investor relations. The conversation also evoked an interesting debate on its impact on company returns. Meanwhile, individual companies also shared their unique experiences and reasons for embarking on the journey.
Through such participation in key industry events, National Finance will continue to cement its position as a company that is invested in achieving sustainable, long-term positive impact and steering society to further socio-economic progress.