National Finance has reaffirmed its partnership with Injaz Oman after witnessing the impact of the program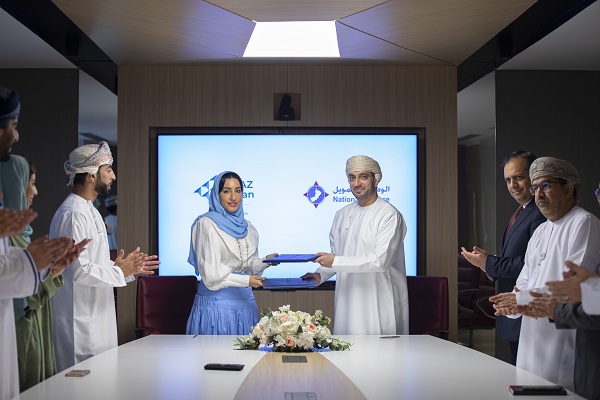 National Finance – the leading finance company in the Sultanate of Oman – through the company's independent wing for sustainable initiatives – 'Imtidad, renewed its ongoing partnership with Injaz Oman after its impressive success of empowering 1,000 participants from the "Company Programme". This initiative aims to provide participants with entrepreneurial skills and prepare them to enter the labour market with their own business concepts.
The agreement was signed by Mr. Tariq Sulaiman Al Farsi, Chief Executive Officer of National Finance and Khaula Hamoud Al Harthi, Chief Executive Officer of Injaz Oman, in a ceremony held at National Finance's head office in the presence of a number of officials from both companies.
Commenting on the partnership, Mr. Tariq Al Farsi said, "We are delighted to renew our partnership with Injaz Oman. The tangible benefits they bring to society and the nation encourages us to support such sustainable ventures. In this collaboration, we aim to continue our support to the young people and develop their entrepreneurial skills."
Ms. Khaula Al Harthi stated, "Injaz Oman believes that these strategic alliances play a pivotal role in achieving the desired goals of the country, as the Foundation always seeks to support the national agenda aimed at knowledge-sharing, continuous development and employment."
National Finance remains committed to its corporate social responsibility by delivering various initiatives. Therefore, the company launched 'Imtidad', an expression of the company's dedication to positively impact crucial sectors that include education, community, health and environment.
National Finance, established in 1987, has built a reputation as the market leader trusted by thousands of customers across the Sultanate. National Finance offers a wide range of products targeting both individual customers, corporates and small and medium enterprises (SMEs) through its 21 branches across the country.