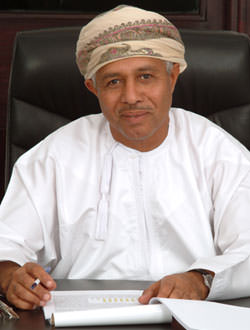 On behalf of the Board of Directors and employees of the company, we convey our heartfelt condolences to the people of Oman on the passing of our great leader, His Majesty Sultan Qaboos bin Said. We pray to the Almighty to give him eternal peace.
We extend our sincere congratulations and greetings to His Majesty Sultan Haitham bin Tariq, and wish him all success in leading Oman on the path of development, peace and prosperity and we continue to stand committed to our efforts and hardwork to be a partner in progress of our beloved nation under his wise leadership. We pray to the Almighty for his good health and long life.
On behalf of the Board of Directors, we take pleasure in placing before you the results of the Company for the year ended December 31, 2019.
Your company continued to be the leading finance company in Oman. It is poised to further consolidate its leading position and continue to offer optimum customer experience.
The FY 2020 Oman budget represents the final year of the Ninth Five-Year Development Plan (2016-2020) and paves the way for the Tenth Five-Year Development Plan (2021-2025) which underpin the Oman Vision 2040 development objectives.
The Government of Oman has budgeted a GDP growth of over 3% in year 2020 keeping in mind its objectives of fiscal sustainability, diversification of the economy, participation of private sector in development projects and creating more job opportunities.
The continued focus on the need to enhance the contribution of non-oil revenue and the Government acknowledgement that revenues from non-oil sectors depend significantly on private sector investment commitment to improving the business environment to facilitate this augurs well for growth in capital investment.
Our Company has a well-diversified geographical presence across Oman (20 locations), coupled with a diversified product profile and we are well positioned to meet the financing requirements of both the Retail and SME segments. We anticipate a reasonable credit offtake in the medium term with a need to balance credit risk with positive market growth.
Your Company continues to adopt a conservative approach to credit approvals keeping in view the overall macroeconomic scenario and perceived increase in credit risk. Within this policy, our approach has been to target customers who satisfy our credit risk appetite. We anticipate a cautious outlook to our credit off take in the medium term and overall, our reading is that the economic climate will continue to remain challenging.
Our Total equity of RO 108 million is the highest among FLCs and gives us a strong base on which to build our business. Your company remains the largest finance and leasing Company in the Sultanate in terms of asset size, branch network, revenues and profit.
During the year 2019, the company focused on writing good quality business with improved margins and building an overall cost optimization culture within the organization. As a result, our operating profit (profit before provision and tax) grew 11% to reach RO 17.7 million (RO 15.9 million in 2018) while total earning assets grew 1.7% to reach RO 426 million (RO 419 million in 2018). Profit after tax was RO 10 million as compared to RO 12 million in 2018. The decline from 2018 Profit of RO 12 million was primarily due to pragmatic increased provisioning.
Your company is in full compliance with the provisioning norms prescribed by the Central bank of Oman and the International Financial Reporting Standards. As a measure to support future growth, the Board of Directors have created an additional Voluntary Reserve of RO 3 million out of the distributable reserves of the company.
With digital platforms continuing to play a pivotal role in reaching out to customers, we are constantly developing new channels to connect with the customers and enhance their engagement. Our mobile application has been rolled out which will enable better customer experience. We will continue to strive to enhance our technological platform to be aligned with the digital transformation happening across the world and open new doors of customers connection as well as operational efficiencies.
The projected lower levels of credit offtake combined with increased interest costs will make it challenging to sustain current profitability levels. However, your Company is well positioned to deal with the challenging business environment as a result of its strong financial position, well established processes, well trained personnel and long experience in this business. We will continue to focus on strengthening our efficiencies, customer experience, product offerings and quality of service delivery.
The Company's dividend distribution aims at providing shareholders a reasonable return and to build reserves to achieve a strong capital base. Based on this, the Board recommends distribution of 11.08% dividend in cash. This dividend will be paid on the shares outstanding on the record date.
The particulars of dividend distributed in the past 5 years is given below:
Amount in RO million
| | | | | | |
| --- | --- | --- | --- | --- | --- |
| Years | 2014 | 2015 | 2016 | 2017 | 2018 |
| Total Dividend (Cash plus Stock) | 12.5% | 15% | 17% | 15% | 12.5% |
| Capital on which dividend paid | 25.68 | 26.32 | 27.11 | 27.93 | 51.79 |
Your Company has been complying with all the requirements of the code of corporate governance, as specified by the Capital Market Authority (CMA). A detailed report on corporate governance is set out along with a certificate from the Statutory Auditors in compliance with CMA regulations.
During the year, the company had donated a total amount of RO 95,160, of which RO 25,000 each to Dar Al Atta and Oman Charitable Organization, RO 15,000 to Oman Cancer Association for Walkathon Sponsorship and Rials 10,000 to Oman Bahjah Orphan Society out of the amount approved by the shareholders for distribution to charities.
During the current year, the company has entered into a co-operation agreement with Fund for Development of Youth Projects (Sharakah) for conducting workshops in Financial Planning for the SME segment across Oman aiming at improving skill levels of existing and prospective SME enterpreneurs for RO 20,160. Sharakah provides financial Support and Post-financial Support to SMEs. The Company will continue to explore avenues to assist the development of the SME sector.
During the year 2019, the company has considerably strengthened its Executive Management with the recruitment of 2 Omani General Managers. Mr. Ali Al Mani, General Manager – Business, is responsible for the Corporate, SME and Retail Sales, the branch network and the company's marketing efforts. Mr. Juma Al Khamisi, General Manager – Support, heads the Finance, Operations and Support functions.
Your company remains committed to Omanisation and as on December 31, 2019, the number of Omani staff was 264 out of the total staff strength of 311. The Omanisation percentage works out to 85%, which is more than the prescribed target of 80%. Your Company continues to remain committed to providing career opportunities and training to Omani staff to prepare them to assume higher responsibilities.
We also extend our sincere gratitude to the Central Bank of Oman, Capital Market Authority, Muscat Securities Market, our bankers, depositors, vehicle and equipment dealers, customers and shareholders for the support extended for the growth of the Company. On behalf of the Board of Directors, we also thank the management and staff for their dedication and hard work.
Taya Jandal Ali
Chairman