National Finance partners with Information Technology Life to provide a new experience to hearing impaired customers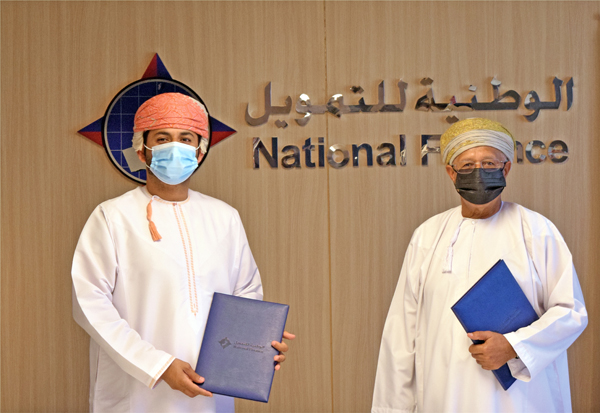 National Finance, the largest finance company in Oman, with an extensive geographical presence across 20 branches, has partnered with Information Technology Life as part of their Corporate Social Responsibility commitment. This partnership aims to enhance the experience of the customers with impaired hearing and assist them with their financial needs.
National Finance will empower these customers with the new SignBook Application that recently won an award from Mada Center as the winner of Mada – ALECSO Apps Award for Persons with Disabilities and the elderly, among 449 participants.
Speaking on this occasion, Mr. Taya Jandal Ali – Chairman of National Finance said: "As a company that has been operating for more than 34 years in the country, National Finance is known for its customer experience and contribution towards supporting the community in various ways. We are sure that this value-added service will help our employees serve this important segment in a faster and efficient way. We constantly strive to bring new experiences and ease of accessibility for our products and services to our existing as well as new customer base."
As part of National Finance's commitment towards customer excellence and being socially responsible for the wellbeing of the community, both existing and new customers with special needs will be able to communicate easily with their employees in the branches through the SignBook Application. They will be able to provide sign language translation live via the Application for this particular segment.
Furthermore, Mr. Sultan bin Nasser Al Amri, CEO of SignBook Oman said: "we are excited to partner up with National Finance and provide their customers with an advance solution such as SignBook App. We believe the Application is a great tool of communication and the best customer experience for this particular segment of people."
National Finance is today Oman's largest finance company, its corporate social responsibility (CSR) objectives, are an integral part of its business strategy and goals, focused on making meaningful and effective long-term contribution to the community and the nation. The company endeavors to make a positive impact on the society with unique initiatives oriented towards youth, SMEs, health and people with special needs.