National Finance Launches its Ramadan Campaign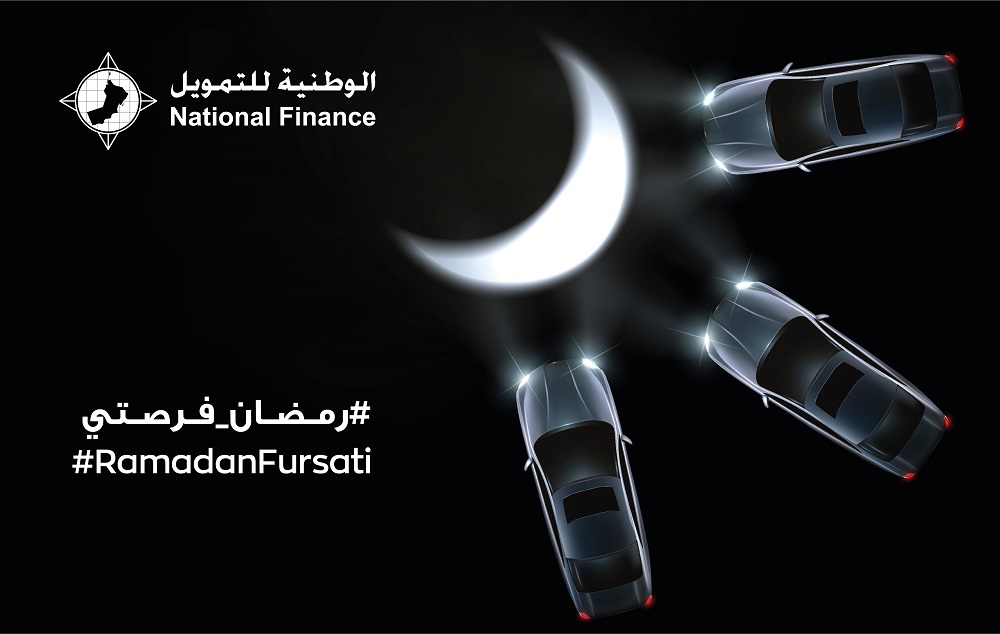 National Finance, the largest finance company in Oman, has announced the launch of its new campaign #RamadanFursati. As part of the offer, customers who purchase a new car can benefit from competitive interest rates and the liberty to pay their first installment only after 2 months. With a focus on fast, easy and flexible procedures, customers will be able to purchase their dream car this Ramadan.
Commenting on the new offer, Mr. Tariq Al Farsi, Chief Executive officer of National Finance said: "During the month of Ramadan there is an increase in interest amongst customers to purchase new vehicles. This is mainly due to the innumerable promotions presented by dealers and showrooms during this specific month. Hence, we decided to launch this attractive Ramadan offer to meet customers' aspirations and provide them with seamless services that enable them to purchase their cars without any hassle."
To facilitate the process of applying for a loan, National Finance boasts of a wide range of channels. Clients can apply for a loan by visiting one of the company's 20 branches across the Sultanate or via the website or the phone application. In addition, customers can also directly get in touch through WhatsApp and the call center.
National Finance has built a reputation for thirty five years as a market leader in the segment and has earned the trust of thousands of customers across the Sultanate. Through its various branches, National Finance offers financial solutions for customers, Small and Medium Enterprises (SMEs) and Corporates. Recognizing its efforts, the company won many accolades last year such as the 'Best SME Finance Solution' award by Capital Finance International (CFI.co) and the 'Most Innovative Retail Finance – Automobile – Oman' award by International Finance Awards. The company also won The 'Best Non-Banking Financial Corporation' at the Oman Banking & Finance Awards.