National Finance – Imtidad Join Hands with Association for Children with Disability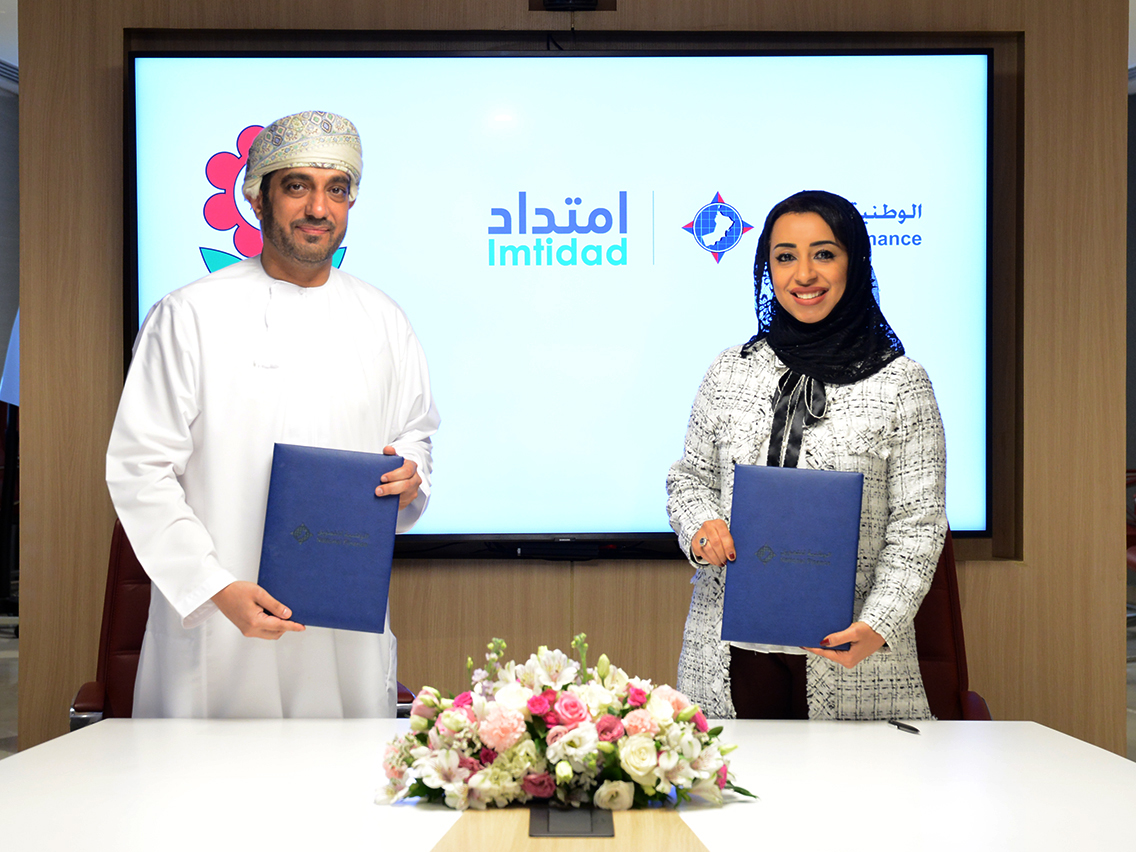 Committed to contributing to local communities, National Finance has collaborated with Association for Children with Disabilityunder the company's independent wing for sustainable initiatives – 'Imtidad'. The company has pledged to provide the financial support required to carry out maintenance work for the association's centres which were affected by the cyclone that hit Oman recently.
The signing ceremony took place at the company's headquarter and was attended by Mr. Tariq Suliman Al Farsi, Chief Executive Officer of National Finance, HH Sayyida Hujaija bint Jaifer Al Said, Chairperson of the Association and other senior officials from both entities.
"Through this initiative, we aim to create a healthy environment that enables children with special needs to continue their education and carry out their daily activities with ease. The aim is to support the association and help them continue their program, thereby stimulating children with disabilities and facilitate their integration into society. Seeking to add value to the society, National Finance will remain committed to its corporate social responsibility by delivering sustainable initiatives," said Mr. Tariq Al Farsi.
National Finance strongly believes that it has responsibilities not only towards its customers, employees, and shareholders but also to the communities in which it serves. Therefore, the company launched 'Imtidad', an expression of the company's commitment to positively impacting various pillars that include education, community, health and environment.
National Finance, established in 1987, has built a reputation as the market leader trusted by thousands of customers across the Sultanate. National Finance offers a wide range of products targeting both individual customers and Small and Medium Enterprises (SMEs) through its 20 branches across the Sultanate.