National Finance – Imtidad collaborates with Dar Al Atta'a to support community welfare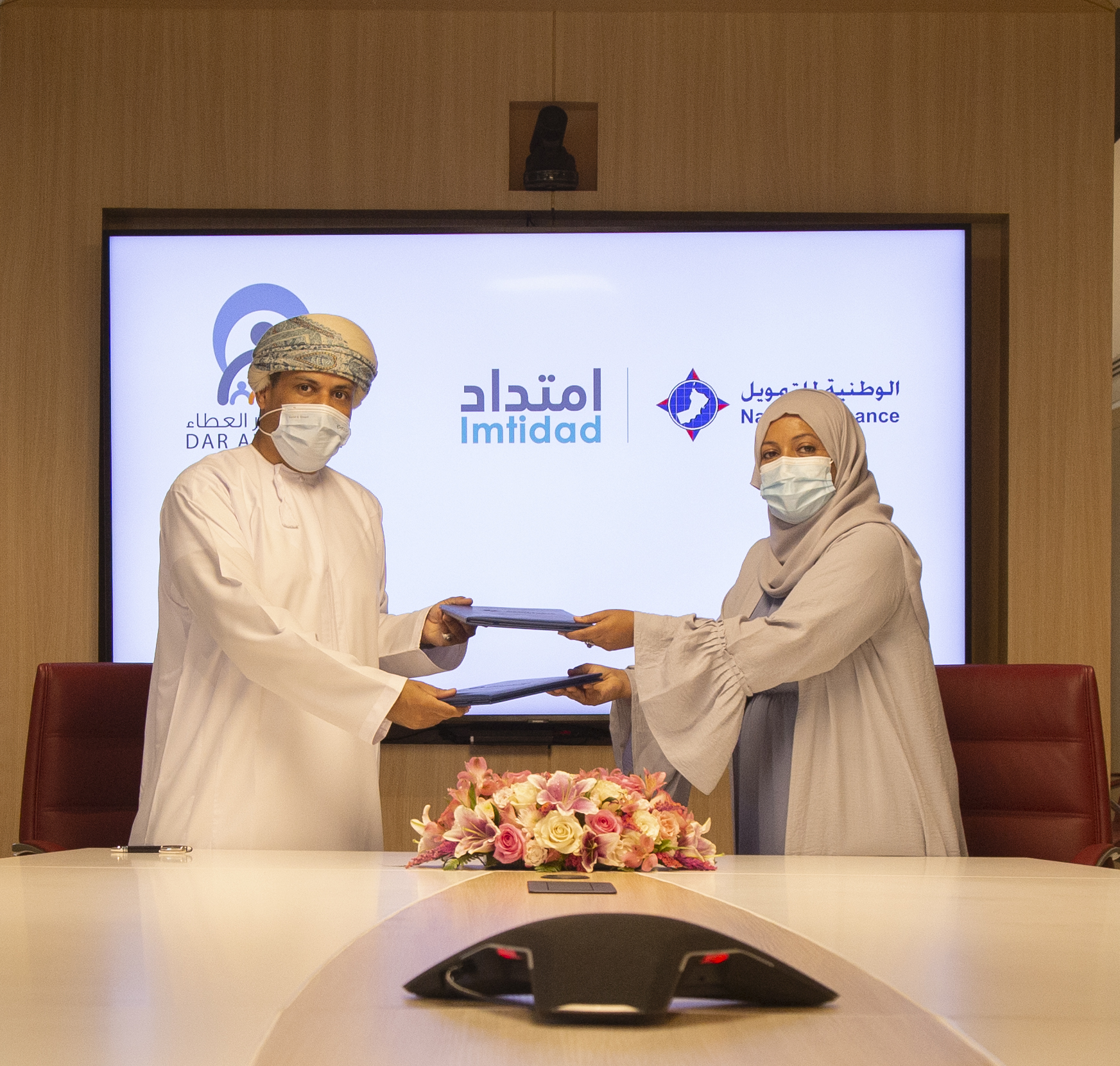 With a solid commitment towards helping improve the quality of life of those in need within our community, National Finance has once again partnered with Dar Al Atta'a under 'Imtidad', an independent wing for the company's CSR and sustainable initiatives.
Dedicated to creating positive, long-term and sustainable impacts in the local community, National Finance has been a key contributor to Dar Al Atta's charity programs, particularly for family welfare, ever since 2018. Under the most recent partnership, National Finance joins hands with Dar Al Atta in order to support families with low incomes through sustainable initiatives that focus on helping families with limited income.
"We believe that by maintaining a strong culture of sustainability, giving and community service, we will pave the path for a brighter future. Our partnerships with organizations like Dar Al Atta'a, enable us to be a part of something bigger, expand our reach and extend the support to those that need it the most," said Mr. Ali Al Mani, Acting CEO at National Finance.
Commenting about the partnership, Dar Al Atta'a Chairperson, The Honorable Maryam Al Zadjali said, "National Finance has always shown its unconditional support towards the community and we are delighted to enhance our partnership further this year. We are certain that it will go a long way to positively change the lives of so many beneficiaries. We greatly value the support of companies like National Finance who never hesitate to seize every opportunity to contribute to the growth, prosperity and well-being of the people of the nation."
National Finance, established in 1987, has built a reputation as the market leader trusted by thousands of customers across the Sultanate. National Finance offers a wide range of products targeting both individual customers and Small and Medium Enterprises (SMEs) through its 20 branches across the Sultanate. Recognizing its efforts, the company has won many accolades, the latest of these being the 'Most Innovative Retail Finance – Automobile – Oman 2021' Award by International Finance Awards, and the 'Best SME Finance Solution 2021' award by Capital Finance International (CFI.co).