National Finance Collaborates with Dar Al Atta'a as part of its Social Responsibility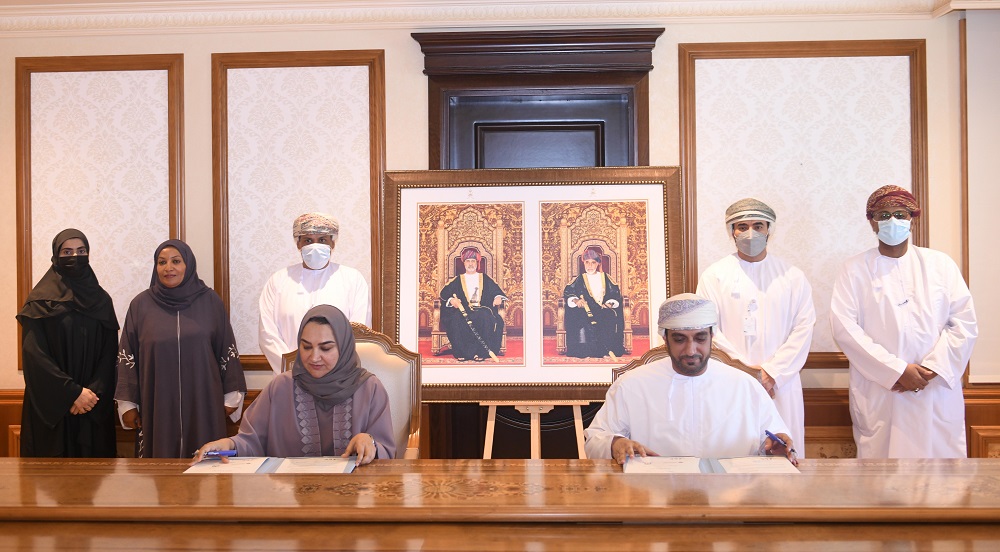 Dedicated to empower local communities, National Finance recently signed a collaboration agreement with Dar Al Atta'a to support the Green House project, under the "Tamkeen" programme that supports people with special needs as a sustainable initiative.
The agreement was signed by Mr. Tariq Suliman Al Farsi, Chief Executive Officer of National Finance and Honourable Maryam Issa Al Zadjali, Chairperson of Dar Al Atta. Held under the auspices of His Excellency Sheikh Rashid Ahmed Al Shamsi, Undersecretary of the Ministry of Social Development, the signing ceremony took place in the office of His Excellency at the Ministry.
This partnership aims to build nine green houses at various locations of Al Wafa Social Centers to empower people with special needs, by creating job opportunities for them, thereby enabling sustainable income.
Speaking on this collaboration, Mr. Tariq Al Farsi said, "We are delighted to join hands with Dar Al Atta'a and to support charitable associations in general. At National Finance, we strongly believe that we have responsibilities not only towards our customers, employees, and shareholders, but also to the communities in which we serve. Hence, we shall establish beneficial partnerships with various entities to add great value to the people of our community and create a bright future for them."
Honorable Maryam Al Zadjali expressed her gratitude and appreciation for the support provided by National Finance and its ongoing commitment to serve the people of Oman through viable sustainable programs.
"The Green Houses Project supports the integration programmes for people with special needs at the Al-Wafa Social Center. This is done by enrolling them in the production and marketing of agricultural crops to enhance their engagement with society. Through Tamkeen programme, Dar Al Atta aspires to deliver sustainable projects aimed at serving the community and promoting social solidarity," said Siham Yousuf Al kharousi, Tamkeen Programme Manager.
National Finance, established in 1987, has built a reputation as the market leader trusted by thousands of customers across the Sultanate. National Finance offers a wide range of products targeting both individual customers and Small and Medium Enterprises (SMEs) through its 20 branches across the Sultanate.