National Finance Awarded "Most Innovative Retail Finance – Automobile – Oman 2021" By International Finance Awards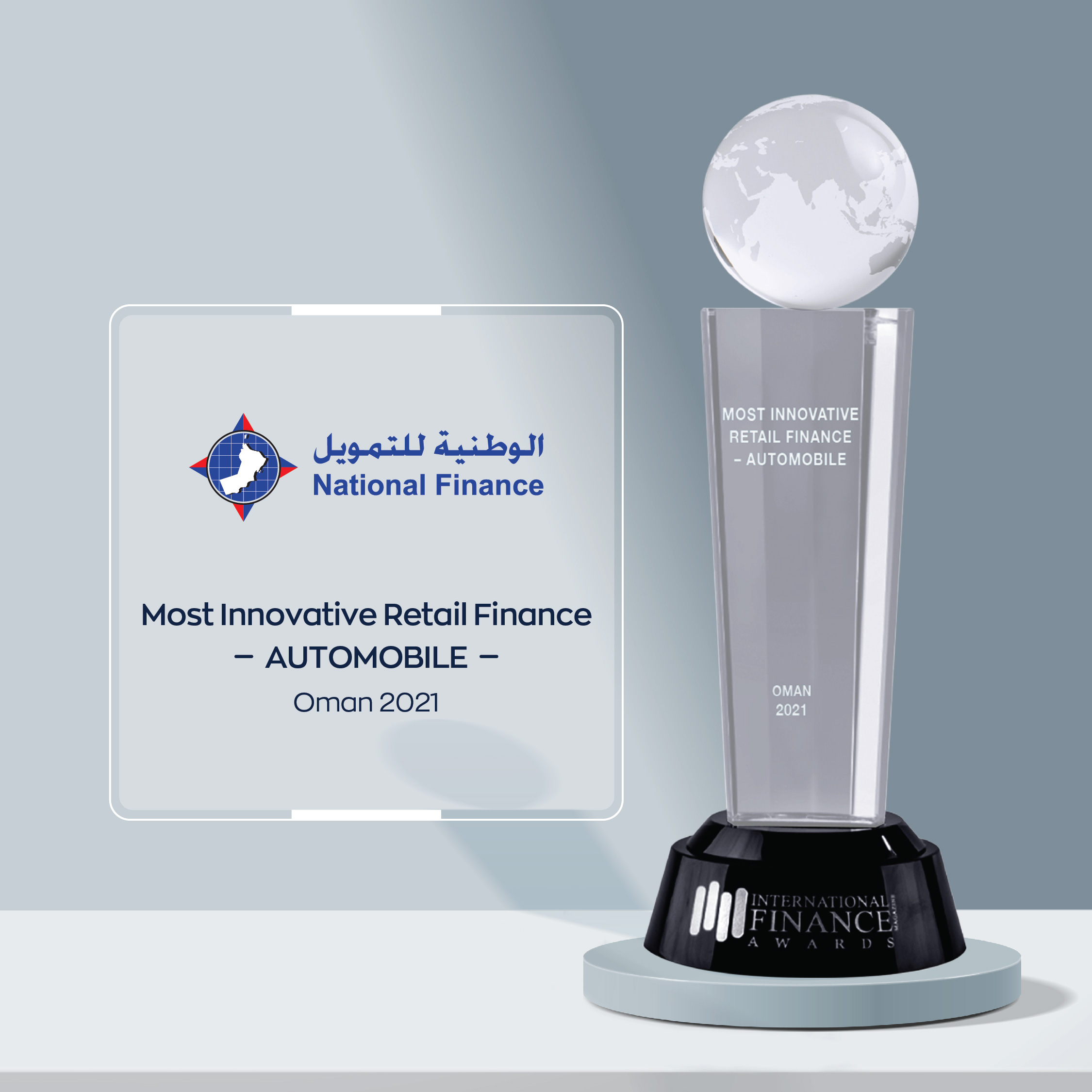 Financial institutions have been competing in providing the best services and innovate financial solutions to its clients to meet their expectations. Leading the scene in the Sultanate, National Finance, Oman's largest finance company, recently received the 'Most Innovative Retail Finance – Automobile – Oman 2021' Award by International Finance Awards.
National Finance realizes the importance of ease and flexibility for customers who are seeking finance solutions. Hence, it has constantly been working towards providing financial products and services that are fast, easy and flexible in order to fulfill clients' aspirations. The company's offering in automobile finance is known for its easy approvals, seamless procedures, easy documentation and flexible terms. The accolade by International Finance comes to recognize this commitment and National Finance's industry benchmark process in obtaining Automobile Financing.
Commenting on this achievement, Mr. Ali Al Mani, Acting Chief Executive Officer of National Finance said: "This award is a testimony to National Finance's efforts in constantly providing innovate solutions that are tailored to the needs of our clients. Through such recognition, we aim to enrich our customers and partners' experience, ensuring them the best possible service."
National Finance, established in 1987, has built a reputation as the market leader trusted by thousands of customers across the Sultanate. National Finance offers a wide range of products targeting both individual customers and Small and Medium Enterprises (SMEs) through its 20 branches across the Sultanate. Recognizing its efforts, the company won many accolades, the latest of which was the 'Best SME Finance Solution 2021' award by Capital Finance International (CFI.co).